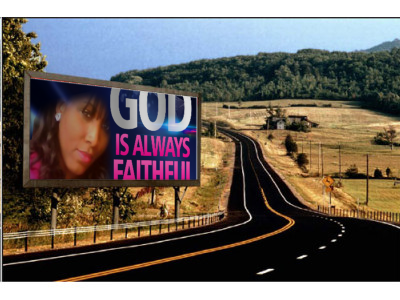 VICTORY through JESUS CHRIST GROUP 
Founder and Visionary: Apostle Kimberly Latrice Delaney 
Established: 2010 
LIFE COACHING 
NO REGISTRATION OR ADMISSION FEE 
Humble yourselves before the Lord, and he will lift you up.
~ James 4:10
Your faithfulness endures to all generations; you have established the earth, and it stands fast.
~ Psalm 119:90
God is a Spirit: and they that worship him must worship him in spirit and in truth.
~ John 4:24 
Wisdom is the principal thing; therefore get wisdom: and with all thy getting get understanding.
~ Proverbs 4:7 
● Empowerment and Encouragement in the word of God.
● Health and Wellness

● We will share the names of credible (Doctors) Nutritionist  & Medical Doctors with the education, licenses, training, skill, knowledge, understanding, and wisdom that speacilize in helping you safely build your immue system and having optium level of health. 

● How To Safely Build Your Immune System 

● Financial Mental and Emotional Health Wellness 
● Education | Information | Revelation
 ● Networking Opportunities
 ● Access To Victorious Empowerment Calls
 ● On The Road To Victory Recovery Program
 ● Arise and Walk In Total Victory Summit (Opportunity to register first before the public)
 ● Business Seminars (Opportunity to register first before the public)
 ● Victorious Woman Mastermind Class 2021 (Opportunity to register first before the public)
 ● Put It In Motion Class 2021 (Opportunity to register first before the public)
 ● Victorious Woman Empowerment EXCLUSIVE Benefit Packages available to those that are in Apostle Kimberly Latrice Delaney's Apostolic Prophetic Coaching Program.
● Apostle Kimberly Latrice Delaney informed people years ago before the pandemic started that God had showed her that something was coming that would shake the nation and that the country would be in a state of panic and she has been instructing people that we need to obey God and to eat and drink healthier and exercise before the pandemic even started. Those that are connected to Apostle Delaney's ministry are aware of what God told her to tell the people of God. 
● Remember to use gloves and follow proper protocol when opening packages that are sent to you. 
● Apostle Kimberly Latrice Delaney, her team, people in her family, and those that have been praying, fasting properly, correctly building our immune system properly, exercising, eating healthy, drinking healthy water, getting proper rest, taking the proper safety precautions, taking proper care of ourselves, taking the proper supplements, and are, have been, and is FREE from COVID-19. God protected us from COVID-19. 
●Kimberly Latrice Delaney worked in the medical profession for almost 14 years as a Nurse in different specialty areas such as IMCU, CCU, Mental Health, and other specialty areas in nursing in some of the top hospitals in this country so she shares Credible Health and Mental Wellness Information that she has studied and knows and receives from real Medical Doctors and she has been doing this to help people for years even before covid-19 started here in America. Kimberly Latrice Delaney as a nurse has also also worked along side well-known Attorney's to make sure Doctors and Nurses had followed proper and legal protocol, procedure, and documented properly.
●  We have had people that consulted their medical Doctor about taking supplements and their Doctor agreed that the supplements were fine in other words it was okay for them to consume the supplements that help to build their immune system the proper way.
● Disclaimer:
To be safe and to make sure we're flowing in integrity it is important that we tell you this. Any information given on the Tuesday morning empowerment line or Victory through JESUS CHRIST group is not intended to diagnose or treat any medical condition so we always tell people to always use Godly wisdom and do your own research about supplements and check with your medical doctor and LEGAL NUTRITIONIST and find out what supplements are a fit for you before taking any supplements.Why? Because we don't know your medical history, what allergies you may have,or what medications you're taking,and the truth of matter is some supplements can counteract with current medications that you maybe taking.
Even before buying supplements in the store if you read on the back of the bottle or package it tells you to consult your primary care physican because it protects them and you and they know that there are some supplements that can have side effects and adverse reactions and certain supplements shouldn't be taken with certain medications cause it can cause adverse reactions, drug interations, or side effects.  
● NO registeration fee to join this group Victory through JESUS CHRIST. 
● CLICK on the link and GET connected today! 
● https://www.facebook.com/groups/114608631897620/?ref=bookmarks