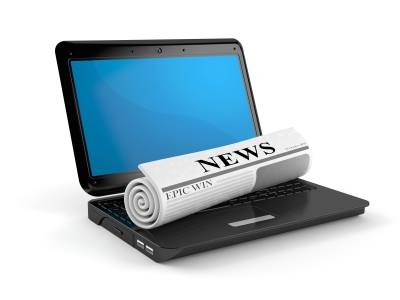 When I order when is my product or products shipped?
Shipping Policy
Most orders are shipped within 3 to 5 business days. All orders are shipped via USPS, FedEx, UPS or comparable carrier. Processing time of your order can vary from 3-14 days depending on product availability, or in some cases up to 4-6 weeks. Orders shipped by ground service average 4-10 business days from date of order to reach its destination. Orders shipped by priority service (Priority Shipping) average 3-7 business days from date of order to reach its destination. When calculating actual ship date, please do not count Saturdays, Sundays or Federal Holidays.
What method of payment do you accept?
Billing Policy
We accept Visa, MasterCard, Discover, and American Express. All online orders are processed through a secure system with encryption to protect your credit card information during your online transaction. All prices and figures are listed in US Dollars.
When will my credit card by charged?
Your credit card is charged immediately or within 24 hours of placing your order.
What happens if my order never arrived?
If for some reason you do not receive your order within 3 to 14 business days, or within 4 to 6 weeks PLEASE notify us not by Facebook or Twitter, but by sending a email to victoriousresolutioncenter@gmail.com or by filling out the CONTACT us form on this website and we will respond to you within in a timely manner.
When we respond to you we will give you the tracking number (as proof that the package was sent).
All packages are insured and do include tracking. Customer service representative of Kimberly Delaney Enterprise will contact the United States Postal Service in a attempt to track the package (we will email you the tracking results we receive).
We will come to a victorious resolution (answer or solution) to the matter, in other words, we rightly move toward victoriously resolving the issue soon as possible in a superior and top notch manner within a reasonable time frame.
PLEASE understand that proper documentation helps to keep down confusion.
Responding to us by way of email helps us to track our progress in resolving the issue quickly and swiftly.
Responding to us by way of email helps us to keep track of all conversations between this companies customer service representative and the customer via email regarding the issue being discussed via email.
If need be or necessary and needful, a recorded telephone conference call could be set up between this companies customer service representative and the customer.
Is there a charge for shipping and handling?
If there is a shipping and handling charge, the shipping and handling charge will be fiqured in at the time of purchase.
What do I do if I received the wrong product?
If you feel that you have received the wrong product, please contact customer service within 24 to 72 hours of receiving the product. To contact us click on the contact us tab and completely fill out the contact us form.
What is the return policy?
All orders are nonrefundable. Damaged or defective product may be exchanged for a replacement, if you return the suspected damaged or defective product within 3 to 7 business days. Account policy
Low but valued price Guarantee
It is surely our commitment to provide you with the best value, at the best price. We value you and your business and definitely strive to keep our prices at a reasonable price and SAVE you money!
Privacy Policy
Becasue we do value your privacy, we do have a privacy policy set in place, please click on the link here and refer to the privacy policy section on this website http://delaneykimberly.webs.com/apps/blog/show/42431342-privacy-policy-
How do I receive a copy of my receipt?
When you order products or services on this website, your receipt is immediately sent to your email address after you you have placed your order online.
How do I contact Kimberly Delaney Enterprises LLC?
Click on the contact us section of this website.