| | |
| --- | --- |
| Posted on June 18, 2020 at 9:40 PM | |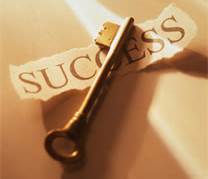 Do you think that you have what it takes to be a model? Have you always wanted to be a model but for some reason you just didn't pursue your dream, maybe it was because of low self-esteem, money issues, low self-confidence, low self-image , maybe you thought you were not good enough , maybe someone told you that modeling wasn't for you or maybe it was for some other reason. Are you interested in becoming a model and refuse to allow excuses too get in your way?
Kimberly Delaney Enterprises LLC is looking for models to model Kimberly Latrice Delaney clothing line, clothing, and bags. 
AREAS OF INTEREST:
 Los Angeles, California
Tampa,Florida 
New York 
AGE RANGES:
18-25
26-35
35-45
45-55
If you have a portfolio, when you contact us let us know that you already have a portfolio , absolutely no naked or nude photos and certainly no photos with cleavage showing.
If you do not already have a portfolio, one will be created for you and just so you know eventually all new models coming abroad with Kimberly Delaney Enterprises LLC will have a new portfolio designed and created. NO modeling experience required, we will train you if you're willing to learn and are teachable. There will be run-way experience, filming, and a magazine layout as well. Don't miss out on this opportunity, this opportunity could open other doors for you.
If you are seriously interested in this Kingdom Project and ready to come out of your shell and use the talent that God has given you that will Glorify God, email us at kimberlydelaneyenterprise@gmail.com and send us a short bio of who you are and your work experience if you have any along with references, please include any website information if possible, and lastly click on the contact us tab and tell us why your contacting us and we will respond to you in a timely manner.
~ Kimberly Latrice Delaney
Executive Director and Producer